A Little History About G-Allen's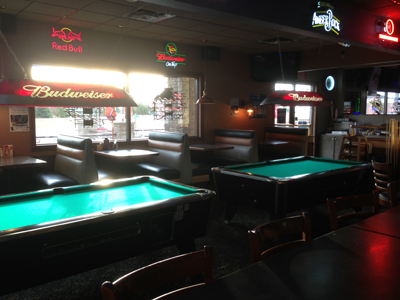 G-Allen's is owned and operated by Glenn Stocker and Colette Stumpf. Glenn and Colette have been in the food industry for a combined total of 43 years before deciding to venture out on their own. Glenn and his wife Rose live in St. Joseph, MN. Colette and her husband Pat live in Pierz, MN. G-Allen's opened on July 12, 2004.
What a great place to be! Sartell, MN… Our city on the grow with endless possibilities! Some ask, "Where did the name G-Allen's come from?" Actually Glenn and Colette had a hard time picking out a name. They went back and forth until finally one day a friend asked Glenn what his middle name was; Glenn replied Allen. Their friend said "Why not call it G-Allen's?" Glenn and Colette thought it had a nice ring to it. The motto at G-Allen's is "A great place to eat and drink without the stuffy atmosphere." G-Allen's menu has a wide variety of options for everyone's tastes. Our Executive Chef, Kris Carver's creativity has played an important role in developing our menu . He strives to bring new and refreshing options for our customers. Our goal is to make everyone feel comfortable either coming in for lunch, dinner with the family, stopping in after work for a cocktail or having an evening out!
We look forward to seeing at G-Allen's soon!